Y'all will not believe this...I am STILL super sick with this awful flu going around. It's been a dang WEEK! Sheesh!!! Mucus devil, be GONE!!!! LOL
I was hoping to have this finished and shipped off to my super talented cousin by now, but it's very slow going...here we go: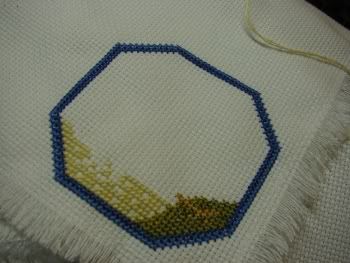 I have a three day weekend coming this weekend, though...stitchy stichy for me!